Today I'd say almost all of us if not all of us are stuck inside. Am I right? I know I'm definitely stuck inside. And if I'm being completely honest I'm kind of losing it. 😞 I'm used to going to school. I know  some users are homeschooled permanently. And right now I am technically homeschooled,  along with every other person in my classes. So users who are homeschooled… TEACH ME YOUR MAGICAL WAYS OF THIRVING!! I know most of us aren't doing the same things in our at home lives right now but I hope everyone is staying home! And if you aren't I encourage you to test your social distancing skills!! If we all stay away from each other we can help this virus faid away. The sooner we stay inside the faster the virus goes away!
  As I said before I'm starting to loose my mind a little and I think I might not be the only one (at least I hope not xp). So here are a few thing you can do to stay busy when not on the wiki!!!

ART!!:
i find art to be a great way to past time. I am constantly searching for videos to teach me new skills and learning to draw new things. My art isn't super special but it's my own, and I enjoy it. I encourage you to try drawing something! Even if you feel the best you got is stick figures, NO WORRIES! Just try it!! XD
You can also try these art assignments one a day! My friends and I have been doing a new thing a day!
​​​Here are a few ideas you can try- 
take a piece of plain paper. You will draw a walk at the zoo. Maybe 10 small pictures: The entrance, monkeys, lions, elephants etc. Start at top left of paper then move to the right. Turn paper to draw down the side etc.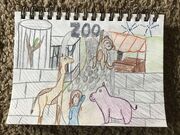 Set down to 15 to 30 minutes max. Then draw your self portrait!! Remember everyone has there own art style so find yours! I am not adding the picture for this because it includes my real name, sorry.
You have 45 minutes to do this project. DrawDrop two people one in a seated position. Other standing. Do details. Remember: Shoulders are 1 1/2 heads wide. You bend at your hips not waist. Feet fit inside wrist to elbow. These proportion should help. Good luck. XD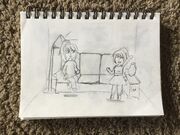 Please draw three people: One sitting one bending down one standing with a foot on a chair.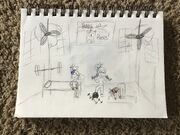 get a deck of cards and choose One of the face cards. Take a sheet of paper and markers or crayons. Use entire sheet to draw your own card have fun with this!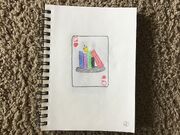 Now do thé Queen. Try to fill in all the open space with details. Remember X and O good design fillers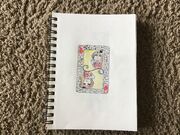 set out a napkin and place three shoes on it as a skill light. Use a pencil in a racer to draw using shadows lights and darks. Look and see what is before you. good luck!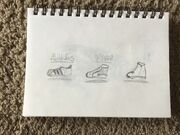 That's all I have for now! But pls send me pictures of what you have done!! Label it as #staying busy during corona!!
----  
Read!!:

I don't need to tell anyone here to read! Do I? 🤨 either way! Here is a list of a few of my favorite books!!
The Sky Fall series by Shannon Messenger! (It's an older teen young adult book)
Harry Potter by J. K. Rowling
The Selection series by Keira Cass! And her other book The Siren!
The Fairytale Reform school series by Jen Calonita!
I Am Princess X by Cherie Priest
The Blackthorn Key by Kevin Sands (is a series)
FrogKisser by Garth Nix (a Fantasy story, 0 relation ships but great book)
The School For Good And Evil series by Soman Chainani's
The Only Road by Alexandra Diaz (has a sequel)
Lucky in Love by Kasie West
The Summoner Series by Taran Matharu (Is a series
Insignificant events in the life of a cactus by Dusti bowling (has a sequel)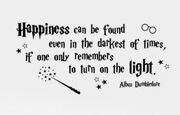 Stay Active!!:</div>
Community content is available under
CC-BY-SA
unless otherwise noted.