happy pride monthhh <33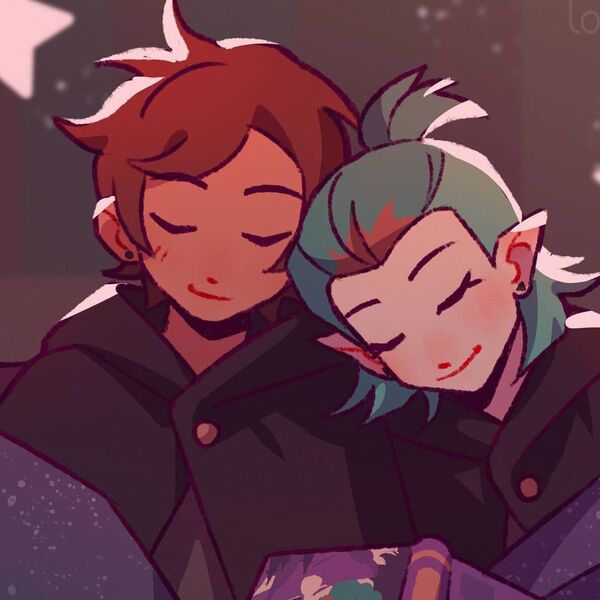 about me
hi there! I'm Finley or Fin (they/them), a non-binary questioning nerd who has an obsession with koi ponds. I have gay panic a l o t... especially for fictional characters. Shh. I love to read, write, and my wall will literally always be open for talking. And please sleep if you're suppose to be sleeping <3
music
Favorite Crime, by Olivia Rodrigo
Granted, by Oliva Rodrigo
Skin, by Sabrina Carpenter
Girls Like Girls, by Hayley Kiyoko
Little Miss Perfect, by Taylor Louderman
Heather, by Conan Grey
August, by Taylor Swift
Butter, by BTS
On the Ground, by Rosé
Gone, by Rosé
ATEEZ
IZ*ONE
Loona
Conan Grey
Olivia Rodrigo
Blackpink
BTS
Aespa
friends
Just a friend list, not done adding everyone yet:
Many reasons to worry
Xx-thank-u-next-xX
SparklyDandelion
Princess of the Pages
Ploofyfun
Auburnoftheswans
That-one-love-story
Completekeefitztrash
Ww7524
Gildie-Everblaze
Le bisexual pyrokinetic
Violinist37
PastelSunsetLife
ZaraOfArendelle
OkayLalisa
KotLCAwsomeness01
Fluffyneondinosaur
Pxstel.fairy
Ember27
BlossomJenniie
ThoseRainyRainBoots
The-bisexual-insomniac
KiwiReg
Majestic14
ThatAwkwardBean11
MidnightMoonlark
Tsuki's strange mango
TheBlackMoonlark
TheStrangestSummer
RadioRebel-Shady
JaxTheShade
SolarScope
coding
I take coding requests! I'm also open if you want to ask questions, want me to fix a problem in your code, or learn coding! You can find my coding requests info
here
.
credits
Inspired by Quinn's profile, and TheSeafoam's profile
Coded by me
Background credits go to lostgalaxyart
Community content is available under
CC-BY-SA
unless otherwise noted.