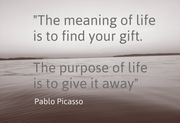 HATERS BACK OFF! 😃 CONTACT ME FOR STRONG, EVIDENCE BACKED, COUNTER-ARGUMENTS.
⭐️"AND IN HER STARRY SHADE I LEARN'T THE LANGUAGE OF ANOTHER WORLD." -Lord Byron
🌸"IT IS THE DREAMERS WHO WILL CHANGE THE WORLD."
👩🏼‍🎓"WITH NORMAL TALENT AND EXTRAORDINARY PERSEVERENCE, ANYTHING IS POSSIBLE." -William Ford
🌌"EVEN IN THE DARKEST OF TIMES HOPE CAN BE FOUND IF WE ONLY REMEMBER TO TURN ON THE LIGHT." -J.K. Rowling
A tad-bit about RESPECT ☮️
Edit
ALL PEOPLE DESERVE RESPECT.
Hate comes from a fear of the unknown.
ALL PEOPLE of ALL SEXUALITIES (LGBTQ+), ETHICITIES, RELIGIONS, GENDERS (or non-binary), and COUNTRIES must be respected. No one is an alien or a disease. We are all human and we all deserve respect.
Do not hate merely because you don't believe.
KOTLC Peace Day 🌅💜☮️
Edit
KOTLC Peace Day happens every Sunday, when shippers from rival ships come together and give thanks for the series. We try not to argue or debate on Peace Day, but exceptions will be made, especially if the argument is peaceful and civil.
This is the comment that started it, probably still applicable.
All right. So, I don't know about you guys, but I've been feeling that the shipping's been getting a little out of hand. We're smacking both sides (Sophitz and Sokeefe) left and right. The debating has become irrational and heated on both sides. All of us are gettig irritated. All we want is for Sophie to have a happy relationship, and I think we all can agree to that. So let's take a moment out of our day to take a deep breath, and thank Shannon Messenger. Come together. Become friends with someone from the opposite ship. From now on, I dub Sundays: KOTLC PEACE DAY, where we try to refrain from smacking other ships or being mean to others. Comment below with a heart or peace sign if you want this to happen. Also, really try connecting with the other side! Tell me if you end up connecting with someone.
Bio.... 👱🏻‍♀️
Edit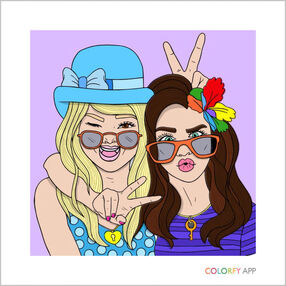 In fandom, you'll know me as PanakesBlossom (formerly MoonlarkSong), passionate Sophitzer (part of the Sophitz Armada). I'm also Trin (#1760) on discord. In real life, I'm a youth fantasy author and a know-it-all straight A student (just like Sophie! *Gasps*). But academics is like the ONLY thing I'm good at... you should see me trying to cook XD. I've wanted to go to Berkeley (undergrad) and Princeton (grad) to get a PhD in environmental science and a B.S. in sociology since I was 9.
I've read the whole series MANY times.... I think I'm at about 11 or 12 now. Still working on that time machine to get books 8 and 9, but hopefully it will be done soon.
Just so you know, I won't judge you because of your ships, so please feel free to ask me questions at any time.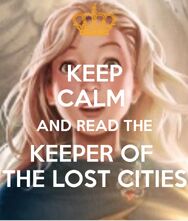 Jolie
or
Sophie
are the characters who are most like me, and I would love to meet them (if elves exist)!
I'm also insanely into mycology (look it up)! I've my school science fair (this year I even went to county!). NERDS UNITE! I pretty much got ALL my friends into kotlc, and we're going to have a HUGE party when flashback comes out. *edit* It was awesome!!!
I wrote one novel, Under the Crab-Apple Trees (If you go on my website, there's a link), and am working on two others- Stand Taller, a book about bullying based on personal experiences, and Mezanoa, a fantasy novel for teens into environmental activism.
I forgot to mention that I'm the assistant principle viola in my youth orchestra, and I love playing music just as much as I like writing and mycology.
oh yeah.... GO RED SOX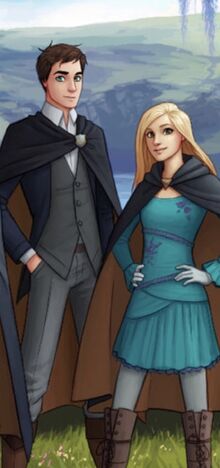 Fun Facts (that you probably don't want to know)🎈
Edit
I speak English, a little French, and Mandarin
I was homeschooled until 7th grade
I adopted pet rabbit named Marshmallow (check out dailybunny.org for photos!) 🐰
I play soccer⚽️, volleyball🏐, and basketball🏀
I used to be on a swim team
I am a FC Barcelona fan! (GO MESSI!)
I am a Boston Red Sox fan ⚾️
There are only 24 people in my grade, and 60 in my school.
I am bi 💗💙
I play the viola🎵
I have been the victim of many incidents of bullying.
I love Marvel (Black Panther, LOKI *cries*, Tony Stark, GROOT *cries*)
I love both star trek and star wars!
On Passion, Dreams, and Making a Change 🎆
Edit
When I was younger, I was an innocent daydreamer staring off into worlds of magical fantasies. The older I became, the stronger my imagination grew. I wrote pages upon pages of mythical stories, letting my dreams fly. Today, people say I'm too smart - but I brush them off, for I can see through their judging eyes.  
I write poems singing of hopes and dreams, and novels full of hidden meaning. Everyday I try my hardest to make the best of every passing second, slipping through my hands like cherry blossoms. Maybe I was meant to paint my dreams in words, or maybe I was meant to make the world my dream; all I know is that I am here, living and breathing in this magical life.  
Sometimes, when I listen to my brother struggle with anxiety, I remind myself of the turbulence of life, rocking dreams like crashing tsunamis. For that, my friends, is the greatest danger of them all- the blinding storm of doubt we bring upon ourselves. To be one in a million with a passionate dream is merely a byproduct of a society that squashes hopes as an elephant will unknowingly stamp out a passing insect. Growing up in a crowd of manufactured human beings may be disconcerting, but it has driven me to protect my dreams in the strongest armor I can give them - undying passion.
I advise you, who may still be young enough to cling onto your daydreams - pursue them with the love and perseverance of a young mother. Protect your fantasies as you would shelter an innocent child and chase your dreams to the moon and back again. Of all times in the history of the universe, it is now that we most urgently need a group of daydreamers to restore peace and harmony to the priceless community of life which we have nearly destroyed. In this era of unconscious living, bring a spark to the sleeping masses. Awaken the population to the arising crises which we have created. To those who believe there is no hope- always believe in the potential of good. Even if the flame has died, we may yet rise from the embers.
I dream of a world where all races, genders, and LGBTQ+ members live freely in coexistence and harmony with nature and the Earth itself. I dream of a place where I breath clean air. I dream of a culture where nature isn't rejected like an unpopular style. I dream of a humanity where all children have loving, nurturing families. I dream of a world where I can walk into school without fear of my life being snuffed out, as a candle is silenced. I dream of a world where I can live and dream freely- without judgement. Most importantly, I dream of making a change in my world.
Power is choice. All of us have the choice to do something with our future. A choice to help the world. To advocate for those in need. To love your family. To teach children. To forward science. To make the law. To create happiness. To do something that is right. If you have a purpose in your life, it is hard to lose focus at the first sign of failure. Ask yourself- what is your purpose in life? What are you doing right now that is benefiting the world? What could you be doing? What does your purpose mean to you? How can you make a change? You're already doing something by asking yourself this. You're giving yourself the choice to do something. Be a dreamer or a rebel, a protector or a fighter. It will make you a happier person to make a difference. Always remember your power. Your dream. Your choice.
Pages I Made!!! 😃
Edit
🏵🔮💖🎆HAPPY VIBES

🎆💖🔮🏵

Edit
A little bit of background...
I was bullied a lot when I first came to public school in 7th grade, mainly because I didn't know how to interact around other people my own age. I was homeschooled up until that point, and a lot of people thought that was bad. I was unusually smart, socially awkward (I like to say that I'm mentally gifted but socially dumb), and new. I should also explain that pretty much everyone in my school have known each other since kindergarten. I also stand out- everyone in my school has dark hair, and I have VERY BRIGHT GOLDEN hair so, well... that was a recipe for attention.
Basically, people wrote un-repeatable rude and hurtful things on my locker and on the table, and I still don't know who did it. I sank into a cloud of depression for a while, doubting my beauty, intelligence, friends, etc. until I got a rabbit.
Caring for a life reminded me of how important savoring every moment on this earth is.
So... for those of you feeling down...
YOU ARE BEAUTIFUL! AMAZING! CONFIDENT! SMART! UNIQUE! CREATIVE!
There are so many people out there who care for you....
Even if you feel like you aren't okay now, there will be a time and place where you ARE HAPPY!
There are so many opportunities out there if how you are right now isn't working.
Death is not the way out. Ending your life will simply end all further opportunities for happiness.
Remember your family. they LOVE YOU more than you can imagine.
If you ever need to talk, leave me a message.
I'VE REALIZED NOW THAT OUR WORLD DOESN'T DEFINE US... WE DEFINE OUR WORLD." GRADY
"You yourself, as much as anyone in the entire universe, deserve your love and affection." -Buddha 🌅

"NEVER BE BULLIED INTO SILENCE. nEvEr AlLoW yOuRsElF tO bE tHe ViCtIm. ACCEPT no one's DEFINITION of life, BUT define YOURSELF."
"The best THING you could do is MASTER the chaos in you- You are not THROWN INTO THE FIRE. You ARE THE FIRE." 🔥
"Courage is fire and bullying is smoke."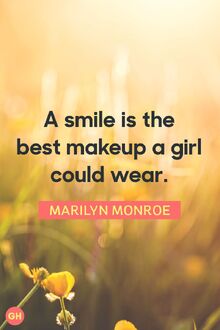 "Some people fear the fire
some people simply become it." 💥
Now I'm sounding like a pyrokinetic XD
"HAPINESS COMES IN WAVES. IT'LL FIND YOU AGAIN." 💫
"when you love what you have you have everything you need." 🌈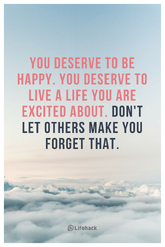 "Hapiness cannot be traveled to, earned, owned, worn, or consumed. Hapiness is the spiritual experience of living every minute with LOVE, GRACE,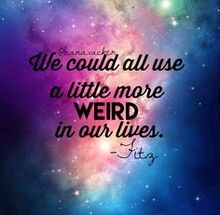 and GRATITUDE." 🏳️‍🌈🌼
Favorite KOTLC Characters💃🏼
Edit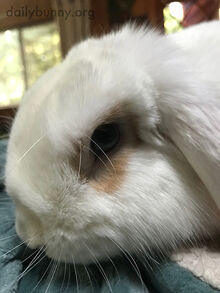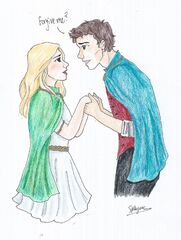 My Ships❤️
Edit
Some people say Fitz's anger issues are bad for Sophie, but I believe that she can calm them. If Fitz would get over his obsession with being a good match, Fitzphie would be perfect. I also wouldn't mind if Sophie ended up with Keefe,
AS LONG AS IT IS SOPHIE'S CHOICE.
Honestly, I can also see Sokeefe, and wouldn't mind if it happened... as long as no ones' feelings get hurt.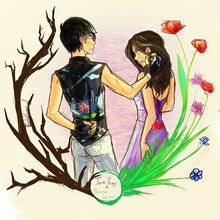 They're just PERFECT for eachother.
I feel like Tam's darkness and Biana's sweetness balance out really well. +Tam likes brunettes!!! 😊
Im not sure about this one. I just feel like Dex and Marella both come from strange families and have suffered hardships. Also, poor Dexy deserves someone.
Im not against Sokeefe. I just love Fitzphie more.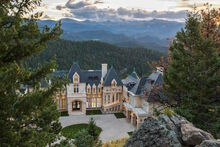 My KOTLC Persona.... 👸🏼
Edit
My name is Adlanniel Manarian
My special abilities are Empath and Inflictor
I am Left Hemisphere
EVENGLADE (aka where i wish i lived) ---------->
Unpopular Opinions 😡
Edit
Alina wasn't a bad principal
Alden is cliché
Rain is my favorite weather
Keefe + Marella :) <3
a REPUBLIC is a bad system
Alden shouldn't have asked Keefe to back off
The Vacker Wiki

You think you may know the Vackers. Popular, famous, a prestigious family - but there is something more behind that charade. This wiki delves deeper into the heart of the Vacker Family, trying to unearth its deepest secrets, and the thing we've heard Alvar mention - the Vacker Legacy
My Favorite Books, Music, and other random things....🎶📕
Edit
Harry Potter by J.K. Rowling

LOTR by J.R.R Tolkein (probably is the best fantasy series of all time!)
The Hobbit by J.R.R Tolkein
Septumus Heap Series by Angie Sage
The Song of the Lioness series by Tamora Pierce
The House on Mango Street
To Kill A Mockingbird
Oliver Twist
The Diary of Anne Frank
Summer of Salt
The Great American Whatever
ISHMAEL
THE HATE U GIVE
THE STORY OF B
Biography of Alexander Hamiltion by Robert Chernow
Which brings me to me next list... MUSIC! I enjoy pretty much all music except SUPER popular pop and country.
Hamiltion, the musical by Lin-Manuel Miranda
In the Heights, the musical by Lin-Manuel Miranda
Pretty much all classical music
Bach Cello Suites (Played by Viola)
Grace Vanderwaal
Daya
Alessia Cara
2pac
Beastie Boys
Kah-Loh
Despacito, because it is the favorite of my Latino community
Any reggae!!! My favorite is Bob Marley or UB40
DAVID BOWIE!!!!!!!!!!!!
The police
GRETA VAN FLEET!!!!!
Led Zepplin
the Guardians of the Galaxy mix tapes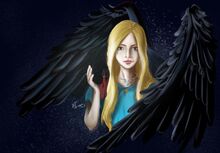 My favorite pages
Edit
Sophitz!
Sophie Foster
Iggy
Community content is available under
CC-BY-SA
unless otherwise noted.