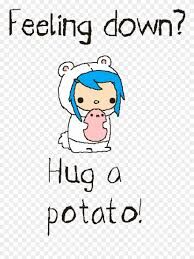 I live in Avelture (is that how you spell it?
Add your favorite characters from the series here! DEX
sophie or Keefe, I CAN"T Choose!
Add your favorite books here!
KOTLC
KOTLC
KOTLC
KOTLC
im just going to keep typing KOTLC
KOTLC
and every other book ive read. ( a lot)
INTO THE UKNOOOOOOOOOOOOOOOOOOOOOOOOOOOOOOOOOWN
Thank You!

If you have come into contact with this badge, this means MissVoltron is very thankful to have met you! It could have been for any number of reasons but she finds you to be someone she would call a friend!! Thank you so much for taking time to talk with her, code with her, and be a fun person to digitally hang with!

About Me!

I Miss MissVoltron, am a very busy person! Besides from this wiki I play softball, basketball, ride horses, And I enjoy making Gacha Life videos. If you don't know what a Gacha Life video is come ask me! Another thing about me (it might be a dead giveaway), but I love reading! I try to come on the wiki as much as I can, and during the school year I am on electronics more often, so I'm more active. During the summer I'm usually less active.
++ If I had 850 wiggly dolls...++
Well, one would stay in the box for prosperity. one would be used exclusively for bathtime. I would tickle one doll, and one doll, would tickle me..
>DID SOMEONE SAY DRACO MALFOY?????<
My name is Draco Malfoy.I am a racist, I despise gingers and mudbloods and Gryffindor House. My parents work for the person who killed yours. WANT TO BE MY FRIEND?
YOUR WAGON IS ON FIRRRRRRRRRRRRRRRRRRRE
Community content is available under
CC-BY-SA
unless otherwise noted.