I am now semi-active on this wiki, and will be editing from time to time.
WARNING: YOU ARE ABOUT TO ENTER THE PROFILE OF A PROFFESSIONAL PERSON THAT HIDES IN CORNERS DURING LIVE CHATS. THIS COULD BE VERY DANGEROUS. READ AT YOUR OWN RISK *mischievous grin*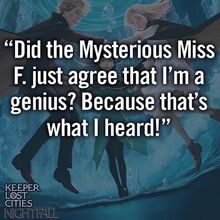 THANK YOU SO MUCH BOOK BELIEFS FOR MAKING THIS A TREND!
THANK YOU FOR STALKING MY PROFILE. I TRUST IT WAS AN ENLIGHTENING EXPERIENCE :)
Team Tam! (YOU FINALLY MADE IT ON A COVER AGAIN!)
Team Keefe! (Why can't I be that handsome?)
Team Sophie! (She's growing up so fast!)
CHECK OUT THE NEW FUN FANDOM KOTLC WIKI RIGHT HERE!!!!!!!!!!!!!!!!!! Link
COME JOIN OUR RANKS NOW AND HAVE SOME FUN!!!!!!
WHY DO I LIKE TYPING IN ALL CAPS, YOU MIGHT ASK? WELL...WELL...I HAVE NO IDEA ACTUALLY. BUT IT'S FUNNNNNNNNNNNN
KEELA FOR LIFE!!!!!!!!!!!!!!!
BORAL IS SO AMAZING!!!!!!!!!!!!
ABOUT ME!!!
Edit
Hi! I'm Bananazilla the Telepath and I am completely obsessed with Keeper of the Lost Cities! I didn't start reading them until after Nightfall came out, but then I went on to finish the series in a little over a month. These books are seriously the best!
I'm really weird, so please do not judge me, with the giant picture of Tam and interesting sentiments in this profile. I know I have a problem :)
I'm the starting Shooting Guard to a boys' basketball team (I'm not that good at basketball), but besides school, I have plenty of time for fandom.
I suck at art and music, but I do drama and I LOVE to write. Currently, I am working on a partner novel project in school, so I have to spend most of my free time working on it, which is sad that I have less time to live chat for the next two weeks. I write just for fun, too.
Unfortunately, (or fortunately, if you hate me. I know there are people out there that do!) I don't have any social media so all you get to hear from me is here.
This wiki is the only thing keeping me going. Keeping me alive. Book 7 is still so far away...*cries*
I try to engage in discussions and showcase my theories. I also love to add things to pages that people missed and adding links to pages that accidentally were not added for whatever reason. Eh, call me a KOTLC addict. It's true, I'll admit *sigh*
So....no one else here is afraid of chairs? Really? Just me? Well, alright. I always knew I was unique :) You know, I normally have outstanding balance and am not clumsy, in case you are wondeirng. That is not why I hate chairs. Long story short--things distract me when I'm walking.
I have an interesting life...I realize this.
Thank you to all the awesome people here!
#SOPHTON4LIFE is so LIT!!!!!! Edit
#ELLCOLAS!!!! YASSSSSSS!!!!! Edit
#REVENGE!!!!!!!!!!!! Edit
#CONNEVA!!! (please, Sage and Chloe, don't kill me)
My Ships
Edit
Dex and Marella (I KNOW SODEX FAILED, BUT YOU HAVE ANOTHER CHANCE TO USE YOUR CUTE NERDINESS DEX! EMBRACE IT!)
Random Facts
Edit
My favorite color is Dark Green
(I really need to add to this list. It's depressing even me how not creative I am right now)
Favorite Pages
Edit
I am now officially a Sokeefe shipper. Sorry, Sophitz shippers, I failed you. But I can never say no.
Sophie's Biological Parents
Fandom Friends! These people ROCK!
Edit
<3 you all! You guys are awesome!
CustardBursts (thank you for being an AWESOME bestie on here! What would this wiki be without the amazing Eva Mendes? I'm so lucky to be friends with such an amazing person :)) #AmazingMajorContributor #BestFriend <3
Sophie the Telepath (thank you SO MUCH!) #SOPHTON
Ccow the Hydrokinetic (your insight is always very interesting to listen to) - SO SORRY I COULDN'T SPELL YOUR NAME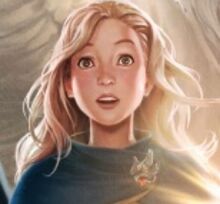 ReadItAll (thank you for tips on the dance :) and being SO GREAT)
Izilia the Pyrokinetic (keep being awesome)
SophitzFoster (thanks for being such an amazing admin)
SunshineAnnie (keep up the good work)
Ella the Elephant (thank you for letting me do some dumb comedy on you and for being loyal to Sophton)
SilvenyTheAlicorn (a friend of Sage is a friend of mine)
BookBeliefs (so great to talk to)
LuckySwan (sometime, I'll fix my chair-tripping problem)
Pages I Have Made
Edit
I'm as surprised as you are that the list is so long...
Favorite Books/Series
Edit
Keeper of the Lost Cities
Heroes of Olympus
The Unwanteds
Harry Potter (I'm in Ravenclaw btw!)
Wings of Fire
Percy Jackson
THIS IS RANDOM, BUT I FEEL LIKE IT: BANANA OOH NA NA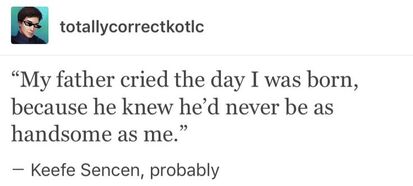 I'm surprised you made it this long. I would've thought by now maybe you would've closed out. Keep being awesome!
Community content is available under
CC-BY-SA
unless otherwise noted.