Okay! So I guess this is the part where I tell you about myself. Never been good at these, but let's give it a shot, shall we?
I'm from the U.S., and I've moved four times. I have a younger sister, and an entire closet of books (not even kidding). I have a Wattpad account (don't judge) called SilverBeamsandSilverBlades, and writing is pretty much my life. I love reading other people's stories. I like to draw, even though I'm not very good at it, and I love debating and talking about ships. Message me anytime!!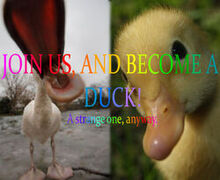 KOTLC (obviously lol)
Percy Jackson/Heroes of Olympus
Kane Chronicles
Magnus Chase (ALEX!!!)
Trials of Apollo (SOLANGELO)
Shadowhunters (I liked the Infernal Devices better than the Mortal Instruments though)
Wings of Fire
5 Kingdoms (sorta)
Fablehaven (haven't read it in forever though)
Lockwood and Co.
Voltron
She-Ra
The Dragon Prince
Backstage
Lost and Found
TIANA!!!!!!!!!!! BAM SOCKER FOR LIIIIIIIIFEEEEEEEEEE!!!!!!!!!!!!
SOL! AN! GEL! O! AAAAAAGGGGGHHHHHH
MALEC!!!!
Lylie!!!
MALEX!! IS!! THE!! BEST!!
Caleo!!!!!
Sarly or Senna are just the most adorable thing omg (Sasha and Carly or Sasha and Jenna)
KLAAAAAAAAAAAAANCE!!!!!!!!!!!!!!!!!!!
Monh omg omg omg yes (Michelle and John)
My favorite pages
Edit
Community content is available under
CC-BY-SA
unless otherwise noted.