What's up, I'm Loki, nice to meet you. Feel free to stalk or whatever
Talk to me about whatever you want. Ranting, venting, memes, literally anything.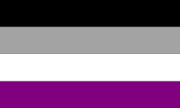 Old Profile/Message Wall: https://lost-cities-keeper.fandom.com/wiki/User:72.207.253.194

Give Kudos to this message
You've given this message Kudos!
See who gave Kudos to this message
Community content is available under
CC-BY-SA
unless otherwise noted.