Hello there! I'm TheMiraculousKeeper (as you can tell from my profile), but you can also call me Roro or MK or whatever you want lol.
Feel free to come by my message wall anytime to talk about anything you feel like (my fav topics are Sokeefe, Miraculous, and BTS, but anything else is great too)!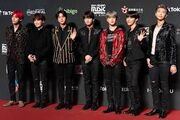 Give Kudos to this message
You've given this message Kudos!
See who gave Kudos to this message
Community content is available under
CC-BY-SA
unless otherwise noted.