Hi my fellow Keepers! Feel free to message me, I'm on often! I accept everyone and would love to get to know you! (BTW, I'm really bad at coding, so if you have ANY advice, I'd be happy to hear it.)
Help with coding
Hello! As you can see, I need help with coding!! I know you probably don't have time for such nonsense, but the tiniest help is appreciated! If you could teach me the basics and guide me how to make me my very own friend bagde: 
You will be rewarded handsomley. 
Not really, but you'll get my good vibes and hugs and kudos. And if you don't know anything about coding, it would be very helpful to be pointed in the direction of someone who I could talk to. Anyways, sorry for wasting your time, but thank you! (And have a nice day.)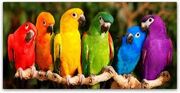 Give Kudos to this message
You've given this message Kudos!
See who gave Kudos to this message
Community content is available under
CC-BY-SA
unless otherwise noted.